Контрактное производство электроники под ключ в Китае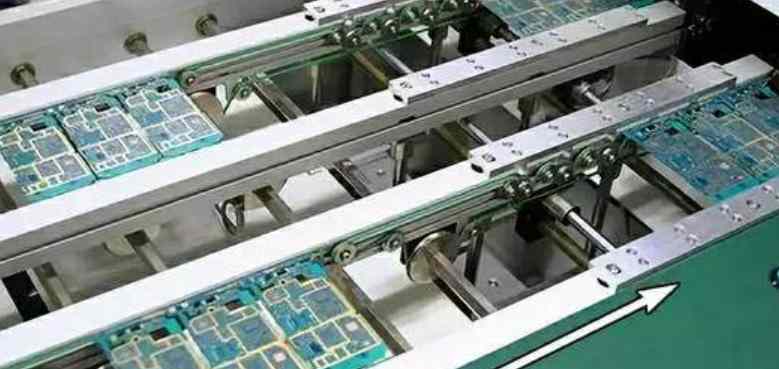 Get out of the box and reduce costs through in-house production
Case study: Why did Tesla succeed despite the many crises
Despite the severe component shortage experienced by the automotive industry worldwide, the delivery of Tesla's electric vehicles still increased by 87%[1]. How did they achieve an unprecedented surge in production? The answer: through a combination of vertical integration and ingenuity.
Elon Musk decided to use the company's in-house equipment and software engineers so that he would not have to outsource PCB manufacturing, software programming, assembly processes, and other creative work, and Tesla would have complete control over manufacturing.
In a report published in the Wall Street Journal, Rebecca Elliot wrote that Tesla used "in-house software engineers to keep the production lines running" and "quickly rewrote the software necessary to integrate replacement chips into the car [1]." Using in-house production allowed Tesla to deliver 936,000 vehicles in 2021, even as other automakers waited for undelivered outsourced chips.
What can we learn from Tesla's success in the chip crunch cycle?
1. Use existing resources
Instead of treating component shortages as inevitable or insurmountable, Elon Musk uses existing resources to replace shortages. Other companies could follow suit. Whether it's having in-house engineers rewrite software or reworking PCBS to keep and reuse more needed components (rather than letting them go to waste), there are many resources we can use if we think outside the box.
2. Complete as many production processes within the company as possible
With an in-house production model like Tesla's, you don't have to wait for an offshore factory to prioritize shipments, wait for long lead times, or endure the inflation rates that are currently occurring in the market. Tesla has avoided many of the difficulties faced by other manufacturers in the auto industry through its in-house production and assembly model, and many forward-thinking companies could do the same.
Owning production facilities can achieve real cost savings
After all, not all companies can achieve Tesla's scale. Even if the scale is not that of Tesla, as long as we have SMT production equipment, we can reduce the production cost. With in-house production, there is no need to listen to the word of the outsourcing manufacturer, because the company knows the raw materials it chooses to use and has the flexibility to find alternatives if the preferred parts are in short supply.
With high-quality equipment and a small group of excellent employees, a company with a certain amount of creativity in its business can do:
• Flexible control of production levels
• Shorten the product conversion cycle
• Increase business with local clients
Having an assembly line changes the landscape. Having a production line can help a company reduce costs and increase inventory levels if the product uses Surface Mount Technology. Instead of giving money to an outsourced producer and bearing the cost and inflation rate, in-house production only bears the cost of materials and labor. Tom Beck wrote an article titled "A Case Study of the Impact of moving SMT Assembly In-house on Delivery cycles, Inventory, Quality, and Total Costs" in which he stated that the average cost savings from moving assembly in-house was 35 to 40 percent.
In-house production business models are growing
Aquarium supply company CoralVue, for example, recently began moving production in-house, dramatically improving its production process. When asked about the overall decision and experience, CEO David D 'Aquin stated that he had received a "52-week lead time" notice when outsourcing production tasks [2]. The combination of longer cycles and "increasing costs for overseas PCB manufacturers" prompted the decision to buy equipment and manufacture the products in-house. D 'Aquin says that since moving to in-house production, it has been able to "flexibly control inventory" and "alleviate the company's cash flow challenges".
Automated SMT lines require only a few people to operate, which is especially advantageous in an era of increasing manpower shortages. Forward-thinking companies can learn from CoralVue's success story and prosper.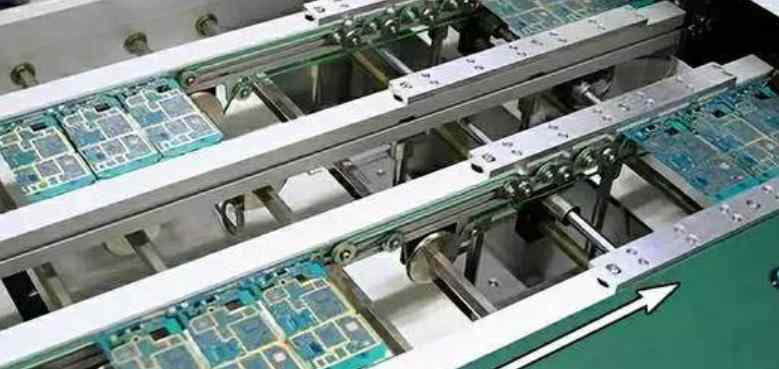 How do tax incentives reduce equipment costs
The huge cost of investing in the initial stage of production equipment is prohibitive. There are a number of financing options on the market, including sufficient turnaround time to start production and generate revenue in the event of payment delays.
You can also use Section 179 of the tax Code to reduce your taxes when you file. With Section 179, companies can deduct the entire amount of equipment purchased on their filings, maximizing cost savings. In 2018, Section 179 states that companies can deduct the amount of equipment purchased (up to $1 million) from their previous tax year's total, which is good news for small businesses [3].
Decided to start internal production
As U.S. manufacturing has been sluggish and demand-driven, supply chain, human resources, and supplier delivery problems have plagued many companies looking for solutions. The most successful solution so far: reining in production that has moved overseas. In-house production works because it is relatively more cost effective; And there are financing and cost offsets in place. Owning the equipment and paying directly for components and labor can significantly reduce overhead costs.
SMT production equipment supplied by Manncorp for CorvalVue is installed
The main problem in the current economy is that companies can't sell what they don't have. Companies can now choose to leverage available resources, improve production immediately and experience long-term cost savings. This will free the company from the additional burden of paying for air freight, overtime and other costs in an effort to get products to customers as quickly as possible. Through in-house production, we can meet customer needs without these costs. Thinking outside the box allows companies to deliver high-quality products quickly and consistently at a fraction of the cost of outsourcing production.
For companies considering buying equipment to move to in-house production, David D'Aquin advises: "Given the economic and political state of the world, we think it's ideal to control as much of the business as possible. If PCBS are the core key to the business, then investment in the SMT line will determine the future success of the company."
Мы используем файлы cookie для оптимизации нашего сайта и наших услуг.