Шэньчжэнь, район Баоань, улица Фуюн, улица Фуцяо, район 3, промышленный парк Лонгхуй 6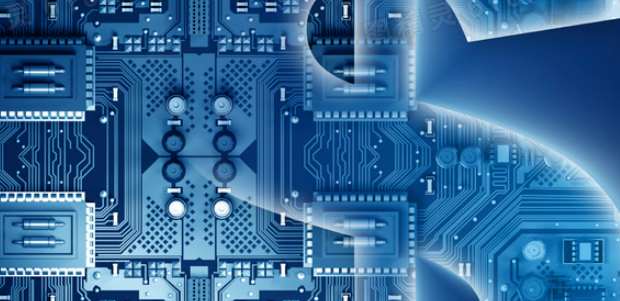 5G consumer electronics accelerated upgrade, PCB industry will usher in a new wave of climax
The global PCB industry has a significant trend of eastward migration. In the general direction of the industry, although foreign enterprises still dominate high-end products, with the rise of downstream local brands such as Huawei, ZTE, Xiaomi, Haikang and so on, the substitution of domestic enterprises has become the theme of this round of industry development. From the perspective of product structure, with the continuous improvement of the industry's requirements for "light, thin, short and small" printed circuit boards, the downstream demand gradually tends to higher-level products, FPC board, HDI board, high-level multilayer board technology has become the main direction in the future.
PCB industry has a wide range of downstream applications. We believe that the current industry growth mainly relies on the communication infrastructure construction driven by 5G, which will drive the large-scale expansion of high-frequency, high-speed board, multilayer board and HDI board markets. It is expected that the pulling effect brought by communication infrastructure will last until 2021. At the same time, as 5G communication infrastructure tends to be complete, the consumer electronics field will start the tide of 5G machine replacement in 2020, which will accelerate the volume of HDI, flexible board and packaging substrate, and the PCB industry will usher in a new wave of climax.
Wide range of applications, communication and server market potential
In recent years, with the development of the electronics industry, PCB has been widely applied in the downstream fields of communication, consumer electronics, Automotive electronics, computer, medical, aviation and national defense. Among them, communication, computer and consumer electronics applications accounted for nearly 70 percent. According to Prismark statistics and forecasts, global PCB output in the downstream segment of single/dual panel and multilayer will grow at a compound annual growth rate of about 3.7% between 2020 and 2023, with the highest compound growth rate of 6.0% for wireless infrastructure, followed by server/memory (data center), automotive electronics, and the largest single/dual panel and multilayer PCB output. Growth of more than 5 percent.
Overall, the high tier market represented by communications and server/memory is the largest and fastest growing market in terms of segment track. According to Prismark's statistics, the wired and wireless PCB market for communication devices reached $6.6 billion in 2018, and the server/memory PCB market reached $5 billion. These three markets are related to the development of the communication industry, driven by technological innovation and investment in the communication industry, and their product forms are mainly multi-layer through hole plates. It can be considered as the communication PCB market, with a total market space of 11.6 billion dollars, second only to the mobile phone PCB market.
communication
In the field of communication, PCB is mainly used in wireless network, transmission network, data communication network, fixed network broadband and other links. The construction of 5G will drive the prosperity of PCB industrial chain. The evolution of 5G communication technology will promote the replacement and reconstruction of communication facilities. According to the forecast of TBR, the global 5G capital expenditure will reach 12 billion US dollars in 2022, and Cdie consultants estimates that the number of domestic base stations in China will be 1.1~1.5 times that of 4G base stations, and by 2019H1, the total number of 4G Acer stations in the three major operators will reach 5.58 million. Considering that China Mobile will mainly build 5G networks in the 2.6GHz band, and China Telecom and China Unicom will build networks at 3.5GHz, we estimate that the total number of 5G ACER stations is expected to reach 6 million, and the total number of global 5G ACER stations is expected to exceed 10 million. It is estimated that 6 million 5G ACER stations will be built within 7 years (2019-2025). We believe that the three domestic operators will build about 150,000 5G macro stations in 2019, and the peak of 5G investment will come around 2021. It can be predicted that 5G construction will significantly drive the prosperity of PCB industrial chain in the next 3-5 years.
Consumer electronics
In recent years, AR (augmented reality), VR (virtual reality), tablet computers and wearable devices have frequently become hot spots in consumer electronics industry. Combined with the general trend of global consumption upgrading, consumers are gradually moving from material consumption to service consumption and quality consumption. At present, the consumer electronics industry is brewing the next AI, IoT, smart home as the representative of the new blue sea, innovative consumer electronics emerge in endlessly, and will penetrate every aspect of consumer life. The compound growth rate of the consumer electronics industry is expected to be 4.6% from 2020 to 2022. The global mobile phone market is enjoying a steady growth trend, thanks to the continuous upgrading of communication technology and mobile phone components. With the advent of the 5G era, the average value of mobile phone shipments globally is expected to grow steadily to nearly $600 billion in 2020-2022. Mobile terminal PCB demand is mainly focused on HDI, flexible board and packaging substrate. According to Prismark statistics, mobile terminal PCB demand is mainly HDI and flexible board (HDI board accounts for about 50.68%), and has 26.36% packaging substrate demand.
Мы используем файлы cookie для оптимизации нашего сайта и наших услуг.
Достаточно загрузить файлы Gerber, BOM и проектные документы, и команда KINGFORD предоставит полное предложение в течение 24 часов.