Контрактное производство электроники под ключ в Китае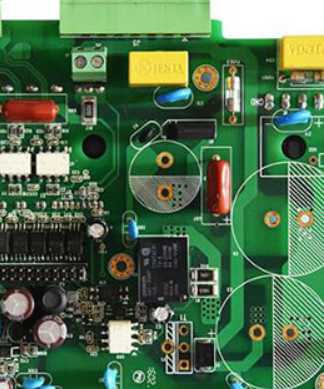 Circuit board quick proofing where can you do?
Shenzhen kingford has a professional component procurement team and engineering and technical team, can undertake high quality circuit board rapid proofing services, one-stop PCBA OEM, to help you save worry and effort!
What is quick circuit board proofing?
Circuit board rapid proofing refers to the trial production of circuit boards before mass production. It is mainly used in the process of small batch trial production to the PCBA factory after the electronic engineers have designed the circuit and completed the PCB Layout, that is, the fast proofing of circuit boards. General engineers in the product design has not completed confirmation and complete testing before the circuit board proofing. In popular terms, proofing is to do samples; Circuit board proofing is to design a good PCB schematic to make a physical object, is a product test before mass production. A PCBA project needs to involve many things. If a product goes wrong in one link, it is easy to affect the progress of product development. It is the same with PCBA. Generally, in a project, the designed PCB will go to the PCBA processing plant for proofing, and several boards will be made for testing. If the test passes, mass production can be carried out.
Shenzhen kingford circuit board fast proofing advantage
Shenzhen Honglijie Electronic Distribution has a team of 10 professional component purchasing specialists and incoming materials analysis and control engineers responsible for component purchasing and quality control, and 22 professional PCBA production engineers responsible for SMT production line operation. Business, purchasing and production departments can cooperate with the review of new orders, production arrangement and product testing.
The production line is equipped with SMT processing equipment of Gikonda, Juki, Suneast and other brands to ensure the fast production and delivery time. Currently, we can provide 5-500 sets of circuit board proofing urgent service. Factory through the ISO9001-2008 quality management system, to provide customers with higher quality circuit board rapid proofing services.
Circuit board rapid proofing cycle
Production quantity of circuit board proofing delivery date
5-100 sets 7-10 working days
100-300 sets 12-15 working days
300-500 sets 15-18 working days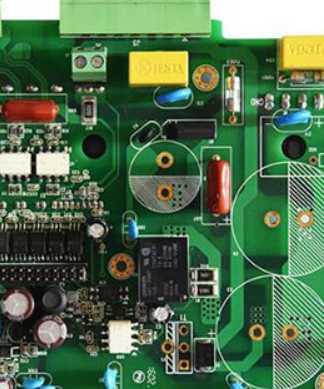 2. Where can PCBA electronic product patch processing be done?
kingford is a professional PCBA processing manufacturer with its own PCB board factory and SMT patch processing factory. It can provide PCBA electronic product patch processing services, support incoming material sample processing and OEM processing.
PCBA electronic product patch processing needs to provide information
1. Complete PCB board making files (Gerber files, positioning maps, steel mesh files) and board making requirements;
2. Complete a BOM (including the model, brand, package, and description).
3. PCBA assembly drawing.
PS: Report the PCBA function test fee, and provide the PCBA function test method.
PCBA electronic product patch processing capability
1. Maximum board card: 310mm*410mm(SMT);
2. Maximum plate thickness: 3mm;
3. Minimum plate thickness: 0.5mm;
4. Minimum Chip parts: 0201 package or parts above 0.6mm*0.3mm;
5. Maximum weight of mounted parts: 150g;
6. Maximum parts height: 25mm;
7. Maximum parts size: 150mm*150mm;
8. Minimum spacing of pin parts: 0.3mm;
9. Minimum ball parts (BGA) spacing: 0.3mm;
10. Minimum ball parts (BGA) ball diameter: 0.3mm;
11. Maximum parts mounting accuracy (100QFP) : 25um@IPC;
12. Patch capacity: 3-4 million points/day.
PCBA electronic product patch processing process
1. Customers place orders
Customers place orders according to their actual needs of PCBA processing plants, and put forward specific requirements. The processing plant will evaluate its capacity to see if it can fulfill the order. If the manufacturer is sure that they can complete the order within the expected time, then the two parties will negotiate to determine the production details.
2. Production materials provided by customers
After the customer decides to place an order, he shall provide a series of documents and lists to the PCBA processing plant, such as PCB electronic files, coordinate files, BOM list and so on, which must be provided.
3. Purchase raw materials
PCBA processing plant purchases relevant raw materials from designated suppliers according to the documents provided by customers.
4. Incoming material inspection
Before PCBA processing, strict quality inspection is carried out for all raw materials to be used to ensure that they are qualified before being put into production.
5. PCBA production
In the process of PCBA processing, in order to ensure the quality of production, whether it is patch or welding production, the manufacturer needs to strictly control the furnace temperature.
6. PCBA test
The PCBA processing plant conducts rigorous product testing, and the PCB board that passes the test is delivered to the customer.
7. Packaging after sale
After the PCBA processing is completed, the products are packaged and then handed over to the customer to complete the whole PCBA processing.
PCBA electronic product patch processing quality control
At present, in the electronic patch factory, the introduction of advanced testing equipment for quality control of production process. In the process of reflow welding, AOI testing equipment is generally used for quality control. The automatic parameter adjustment and feedback of quality control process need to be set manually because of the high cost. In this case, it is more necessary for electronic patch enterprises to formulate some practical and effective norms and systems, strictly implement the established norms, and realize the stability of the process through manual monitoring. In the formulation of the quality control specification for the price of electronic patch, it is very important to deal with the ability of operators and precise control of equipment.
Why do you choose kingford to make quick circuit board proofing?
1. Strength guarantee
▪SMT workshop: We have imported SMT machines and several sets of optical inspection equipment, with a daily output of 4 million. Each process is equipped with QC personnel, who can keep an eye on product quality.
▪DIP production line: We have two wave-soldering machines, among which there are more than 10 old employees who have worked for more than three years. The skilled workers can weld all kinds of plug-in materials.
2. Quality assurance, cost-effective
▪ High-end equipment can stick precision shaped parts, BGA, QFN, 0201 materials. Can also template patch, loose material hand.
▪ Sample and size batch can be produced, proofing from 800 yuan, batch 0.008 yuan/point, no start-up fee.
3. Rich experience in SMT and welding of electronic products, stable delivery
▪ Accumulated SMT SMT processing services for thousands of electronic enterprises, involving many kinds of automotive equipment and industrial control motherboard. The products are often exported to Europe and the United States, and the quality can be affirmed by new and old customers.
▪ On time delivery, normal 3-5 days after complete materials, small batch can also be expedited on the same day shipment.
4. Strong maintenance ability and perfect after-sales service
▪ Experienced maintenance engineers can repair all kinds of patch welding caused by bad products, to ensure the connection rate of each piece of circuit board.
▪ 24-hour customer service staff at any time response, the fastest speed to solve your order problems.
Мы используем файлы cookie для оптимизации нашего сайта и наших услуг.