Контрактное производство электроники под ключ в Китае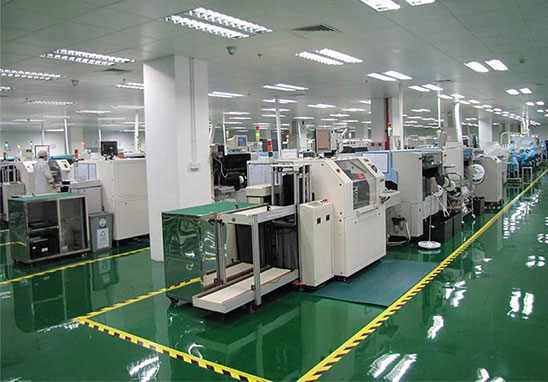 What is printed circuit board DFM?
Shenzhen kingford is a PCBA OEM manufacturer that can provide one-stop processing services from PCB design, PCB proofing, SMT patch, DIP plug-in, PCBA testing, finished product assembly, etc. Next, what is the DFM of printed circuit board?
What is printed circuit board DFM?
Product manufacturability design is referred to as DFM. It is a discipline that studies some design behavior rules of the relationship between the physical design of the product itself and the parts of the manufacturing system, and applies them to the product design in order to integrate the whole manufacturing system together for overall optimization.
As we all know, the design phase determines 80% of the manufacturing cost of a product. Similarly, many quality characteristics are fixed at the time of design, so it is very important to fully consider manufacturing factors in the design process.
Good DFM is an important link for product manufacturers to reduce manufacturing defects, simplify manufacturing process, shorten manufacturing cycle, reduce manufacturing cost, optimize quality control, enhance product market competitiveness, improve product reliability and durability, etc. It can make the enterprise with the least investment to get the best benefit, to achieve the effect of half the effort.
SMT chip processing circuit board products is the most important product reliability. Reliability is the basis of SMT patch production. Reliability is an important index of circuit board products. In the past, reliability was neglected. When the car is driving, the circuit board wires transfer to each other, increasing the heat energy. If safety is not considered in the product and the circuit board malfunctions during operation resulting in a crash, then the problem comes. Is the reliability setting of the circuit board important?
The answer is yes, the purpose of reliability design is to achieve the desired reliability at the least cost.
Reliability is an important index of electronic products. Product reliability not only affects the future of SMT patch processing enterprises, but also directly affects the value of products. Especially for military communication equipment, it has special significance.
The reliability design of printed circuit board is very complicated, and the content of reliability design is many, such as thermal design, drift design, anti-interference design, protection circuit design (anti-vibration design, three-defense design), SMT process design, safety design, man-machine system design, reliability review and value analysis, reliability experiment and reliability evaluation.
Therefore, for high-end electronics, SMT PCB manufacturers need to design boards for reliability for safety and product value.
2. What are the influences of PCB on the processing quality of PCBA?
The PCBA manufacturing process is a very complex process. The whole PCBA process seems to differ from PCB in one word. In fact, it changes a lot. PCBA has a range of PCB-based back-end processes such as solder paste printing, SPI testing, SMT processing, reflow soldering, DIP post soldering, wave soldering/selective wave soldering, PCBA first part testing, etc. The process is PCB does not come with.
However, since all the subsequent processes are based on the PCB board, the quality of the PCB determines the quality of the entire PCBA. So what aspects of PCBS have an impact on PCBA?
One, the board is dirty
Dirty board surface is mainly caused by high solid content of flux, large coating amount, preheating temperature is too high or too low, or the conveyor belt PCB clamp claw is too dirty, tin groove oxide and tin slag too much.
The main solution is to choose the right flux; Control flux coating amount; Control preheating temperature; Check the cleaning effect of automatic cleaning PCB gripper and take measures; Timely clean the oxide and tin slag on the surface of the tin tank.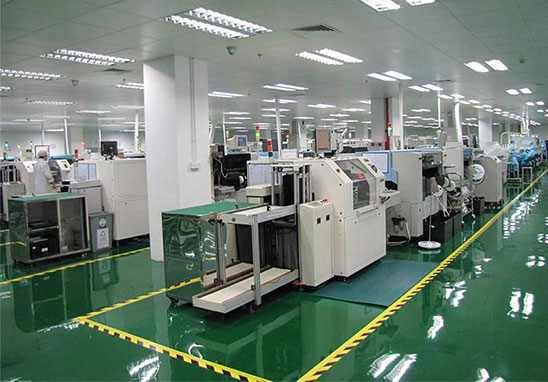 Two, white slag
The white residue is often called white cream. Although does not affect the surface insulation resistance, but the customer does not accept.
Solution: first use flux and then use solvent cleaning; If it cannot be cleaned, it may be due to aging of the flux, exposure to the air to absorb water vapor, high moisture content in the cleaning agent (solvent), or a mismatch between the flux and the cleaning agent, and the supplier should be asked to help solve or replace the flux cleaning agent.
Three, PCB deformation
PCB deformation is mainly caused by excessive PCB quality or uneven component layout.
In the design of PCB, try to make components distributed evenly. A support belt is designed in the middle of large-size PCB (the design width of non-layout component area is 2~3mm); Or use a mass balance tool to press sparse components on PCB in the welding process to achieve mass balance.
Shenzhen kingford PCBA processing capacity
1. Maximum board card: 310mm*410mm(SMT);
2. Maximum plate thickness: 3mm;
3. Minimum plate thickness: 0.5mm;
4. Minimum Chip parts: 0201 package or parts above 0.6mm*0.3mm;
5. Maximum weight of mounted parts: 150g;
6. Maximum parts height: 25mm;
7. Maximum parts size: 150mm*150mm;
8. Minimum spacing of pin parts: 0.3mm;
9. Minimum ball parts (BGA) spacing: 0.3mm;
10. Minimum ball parts (BGA) ball diameter: 0.3mm;
11. Maximum parts mounting accuracy (100QFP) : 25um@IPC;
12. Patch capacity: 3-4 million points/day.
Why choose Shenzhen kingford to do PCBA processing?
1. Strength guarantee
▪SMT workshop: We have imported SMT machines and several sets of optical inspection equipment, with a daily output of 4 million. Each process is equipped with QC personnel, who can keep an eye on product quality.
▪DIP production line: We have two wave-soldering machines, among which there are more than 10 old employees who have worked for more than three years. The skilled workers can weld all kinds of plug-in materials.
2. Quality assurance, cost-effective
▪ High-end equipment can stick precision shaped parts, BGA, QFN, 0201 materials. Can also template patch, loose material hand.
▪ Sample and size batch can be produced, proofing from 800 yuan, batch 0.008 yuan/point, no start-up fee.
3. Rich experience in SMT and welding of electronic products, stable delivery
▪ Accumulated SMT SMT processing services for thousands of electronic enterprises, involving many kinds of automotive equipment and industrial control motherboard. The products are often exported to Europe and the United States, and the quality can be affirmed by new and old customers.
▪ On time delivery, normal 3-5 days after complete materials, small batch can also be expedited on the same day shipment.
4. Strong maintenance ability and perfect after-sales service
▪ Experienced maintenance engineers can repair all kinds of patch welding caused by bad products, to ensure the connection rate of each piece of circuit board.
▪ 24-hour customer service staff at any time response, the fastest speed to solve your order problems.
Мы используем файлы cookie для оптимизации нашего сайта и наших услуг.