Шэньчжэнь, район Баоань, улица Фуюн, улица Фуцяо, район 3, промышленный парк Лонгхуй 6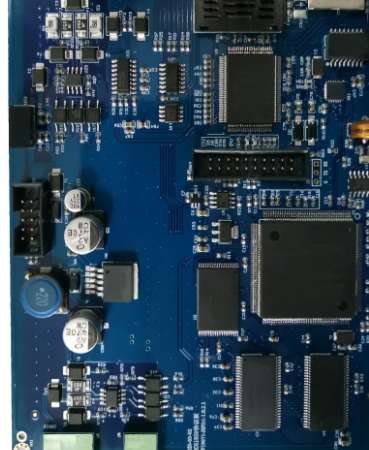 What problems should be considered in mass SMT patch processing?
Shenzhen kingford is a PCBA processing manufacturer with more than 20 years of experience in PCBA processing. We have our own SMT processing plant, which can undertake mass SMT SMT processing services. Next, we will introduce what problems need to be considered in mass SMT processing.
SMT processing efficiency
General mass circuit board processing, basically for the entire SMT factory efficiency requirements are very high. No matter whether PCBA belongs to high precision or ordinary products, its process is the same, and all the processes must be completed. Especially for customers, when you want to find a suitable SMT patch processing manufacturer, you need to carefully select an efficiency standard. Efficiency here is not just speed, but the matching of speed and quality. Blindly pursue high speed, while ignoring the corresponding quality problems, so it still can not be put into the market or normal use. This can be a big concern. Serious quality anomalies will lead to cost increases and delivery delays of the entire project, and ultimately affect the company's overall strategic planning.
PCBA processing cost budget
Usually, due to the large number of SMT points, the overall price will be more bargaining power. Many factories also like this kind of customers, so each item of pcb light board production, component replacement acquisition, SMT can be independently communicated and negotiated, including the subsequent assembly, testing, logistics and transportation.
The above two points are basically the most important factors in the whole PCBA processing process. A supplier with high efficiency and cost advantage is the basis for long-term friendly cooperation. Meanwhile, a partner with rich experience in the industry is also a point to be examined. When choosing your own supplier, you can consider it from the following perspective:
First: to understand the quality control of the manufacturing process by visiting the physical factory. It's essentially a matter of efficiency.
Second: what test equipment and inspection process.
Third: the time of delivery is also very important.
Fourth: there is no processing experience in the relevant industry, because only done to know the concerns of the relevant industry and quality anomalies. Understanding the industry best comes from practice.
2. Inspection requirements of PCBA processed products
In PCBA processing, the processed electronic products need to be inspected, and only the products that pass the inspection can be shipped. Next, kingford, Shenzhen PCBA processing manufacturer, will introduce the inspection requirements of PCBA processing products.
Inspection requirements for PCBA processed products
1, printing process quality requirements
(1) The position of tin paste is in the middle, without obvious deviation, which can not affect paste and solder;
(2) printing tin paste is moderate, can be good paste, no less tin, tin paste too much;
③, tin pulp point forming good, should not even tin, uneven.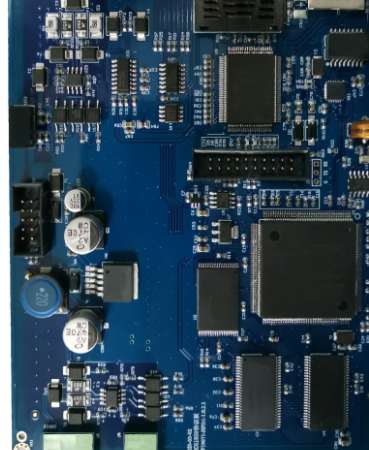 2, component mounting process quality requirements
(1) Components shall be mounted neatly, in the middle, without deviation and skew;
(2) The model and specification of the components in the mounting position should be correct; The components shall have no missing stickers and wrong stickers;
③, patch components are not allowed to have reverse paste;
(4) The installation of the patch device with polarity requirements shall be in accordance with the correct polarity mark;
⑤, components shall be mounted neatly, in the middle, without deviation and skew.
3, components soldering process requirements
①, FPC board surface should not affect the appearance of the solder paste and foreign bodies and markings;
(2) The adhesive position of components should not affect the appearance and solder rosin or flux and foreign matter;
(3) The tin point under the components is well formed, and there is no abnormal wire drawing or point drawing.
4. Technological requirements for the appearance of components
(1) The bottom of the board, the surface of the board, copper foil, line, through hole, etc., should have no cracks or cuts, no short circuit caused by bad cutting;
(2) The FPC board is parallel to the plane, and the board has no convex deformation;
(3) FPC board should not leak V/V bias phenomenon;
(4) There is no ambiguity, offset, reverse printing, bias, glint, etc.;
(5) The outer surface of the FPC board should be free from expansion and bubbling;
⑥, aperture size requirements meet the design requirements.
Shenzhen kingford SMT processing capacity
1. Maximum board card: 310mm*410mm(SMT);
2. Maximum plate thickness: 3mm;
3. Minimum plate thickness: 0.5mm;
4. Minimum Chip parts: 0201 package or parts above 0.6mm*0.3mm;
5. Maximum weight of mounted parts: 150g;
6. Maximum parts height: 25mm;
7. Maximum parts size: 150mm*150mm;
8. Minimum spacing of pin parts: 0.3mm;
9. Minimum ball parts (BGA) spacing: 0.3mm;
10. Minimum ball parts (BGA) ball diameter: 0.3mm;
11. Maximum parts mounting accuracy (100QFP) : 25um@IPC;
12. Patch capacity: 3-4 million points/day.
Why do you choose Shenzhen kingford for SMT processing?
1. Strength guarantee
▪SMT workshop: We have imported SMT machines and several sets of optical inspection equipment, with a daily output of 4 million. Each process is equipped with QC personnel, who can keep an eye on product quality.
▪DIP production line: We have two wave-soldering machines, among which there are more than 10 old employees who have worked for more than three years. The skilled workers can weld all kinds of plug-in materials.
2. Quality assurance, cost-effective
▪ High-end equipment can stick precision shaped parts, BGA, QFN, 0201 materials. Can also template patch, loose material hand.
▪ Sample and size batch can be produced, proofing from 800 yuan, batch 0.008 yuan/point, no start-up fee.
3. Rich experience in SMT and welding of electronic products, stable delivery
▪ Accumulated SMT SMT processing services for thousands of electronic enterprises, involving many kinds of automotive equipment and industrial control motherboard. The products are often exported to Europe and the United States, and the quality can be affirmed by new and old customers.
▪ On time delivery, normal 3-5 days after complete materials, small batch can also be expedited on the same day shipment.
4. Strong maintenance ability and perfect after-sales service
▪ Experienced maintenance engineers can repair all kinds of patch welding caused by bad products, to ensure the connection rate of each piece of circuit board.
▪ 24-hour customer service staff at any time response, the fastest speed to solve your order problems.
Достаточно загрузить файлы Gerber, BOM и проектные документы, и команда KINGFORD предоставит полное предложение в течение 24 часов.