Контрактное производство электроники под ключ в Китае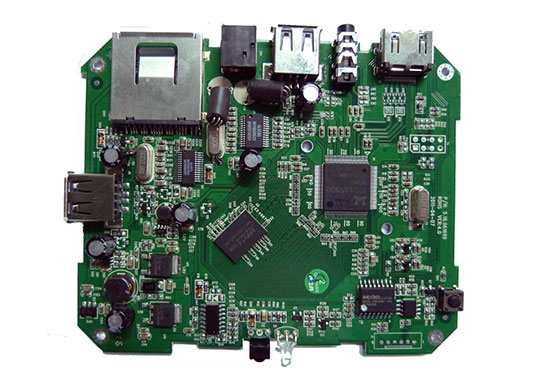 How to find a suitable manufacturer to provide low cost SMT proofing?
The importance of SMT processing in modern electronic products cannot be overemphasized. However, for PCBA boards to work properly, you also need the right manufacturer. Especially if you are developing new products, you may not want to pay very expensive PCBA patch processing at this time if you need SMT proofing first to test the design or a minimum batch of products for feasibility verification. So how do you find the right manufacturer to provide low cost SMT proofing?
Advice on finding suitable manufacturers for low cost SMT proofing
While low cost is an important determinant in choosing a manufacturer, it needs to be remembered that low cost should not come at the expense of quality. There is no doubt that the cost provided by the manufacturer needs to be competitive because the manufacturer has a strong relationship with the parts supplier and can drive the bargaining. But even this can be a red flag if the cost is extremely low, as there are fears that cost may come at the expense of quality. Adopting such a low cost can lead to high costs in the long run, as you are often faced with numerous consequences including product recalls, repairs, returns, and cancellations.
So, in addition to the cost, here's a detailed list:
1. SMT patch quality
Make sure you choose a manufacturer with the right experience in delivering high quality boards. Often, if you need a complex circuit board, it works well for the manufacturer to have the right equipment as well as experienced personnel with industry best practices to provide high quality service for your circuit board. You also need to check the type of testing protocol followed by the manufacturer and the industry standards followed by the board. It is important to ensure that manufacturers follow the necessary industry guidelines, including providing RoHS boards with limits on hazardous substances used in the boards.
2. Verification of auxiliary materials
You will also need to check where the manufacturer sources the solder paste and flux resistive materials. Different solder paste and auxiliary materials have a very important effect on the quality of the product.
3. Delivery time
Delivery time is very important, especially when you need timely product verification. This is because you need to be able to test them quickly and make any changes as needed before going to market. Therefore, it is important to work with a manufacturer that provides a quick turnaround.
4. Order quantity (Is there a minimum order quantity)
When choosing a manufacturer, it is also important to carefully check that they can handle small batch SMT assemblies with the same quality commitment. After all, during the prototyping phase, you don't want to be stuck with the minimum order. It is also prudent to check that the manufacturer provides you with scalability, so that when you have to do mass production, they are equally capable of handling it.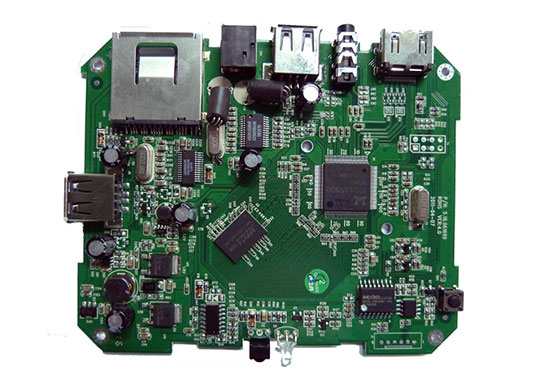 5. Customer cooperation cases
Another aspect worth studying is whether your chosen supplier has produced products similar to yours before, and the recommendation and satisfaction level of similar customers. If the manufacturer has previously done work in your industry, this will be a distinct advantage as they will be equipped with industry best practices.
6. Partnership
The SMT manufacturer's approach to building long-term relationships will also go a long way in helping you make your choice. A proactive and strong customer support team can be an important indicator of this approach.
SMT patch processing capability
1. Maximum board card: 310mm*410mm(SMT);
2. Maximum plate thickness: 3mm;
3. Minimum plate thickness: 0.5mm;
4. Minimum Chip parts: 0201 package or parts above 0.6mm*0.3mm;
5. Maximum weight of mounted parts: 150g;
6. Maximum parts height: 25mm;
7. Maximum parts size: 150mm*150mm;
8. Minimum spacing of pin parts: 0.3mm;
9. Minimum ball parts (BGA) spacing: 0.3mm;
10. Minimum ball parts (BGA) ball diameter: 0.3mm;
11. Maximum parts mounting accuracy (100QFP) : 25um@IPC;
12. Patch capacity: 3-4 million points/day.
Why kingford?
1. Strength guarantee
▪SMT workshop: We have imported SMT machines and several sets of optical inspection equipment, with a daily output of 4 million. Each process is equipped with QC personnel, who can keep an eye on product quality.
▪DIP production line: We have two wave-soldering machines, among which there are more than 10 old employees who have worked for more than three years. The skilled workers can weld all kinds of plug-in materials.
2. Quality assurance, cost-effective
▪ High-end equipment can stick precision shaped parts, BGA, QFN, 0201 materials. Can also template patch, loose material hand.
▪ Sample and size batch can be produced, proofing from 800 yuan, batch 0.008 yuan/point, no start-up fee.
3. Rich experience in SMT and welding of electronic products, stable delivery
▪ Accumulated SMT SMT processing services for thousands of electronic enterprises, involving many kinds of automotive equipment and industrial control motherboard. The products are often exported to Europe and the United States, and the quality can be affirmed by new and old customers.
▪ On time delivery, normal 3-5 days after complete materials, small batch can also be expedited on the same day shipment.
4. Strong maintenance ability and perfect after-sales service
▪ Experienced maintenance engineers can repair all kinds of patch welding caused by bad products, to ensure the connection rate of each piece of circuit board.
▪ 24-hour customer service staff at any time response, the fastest speed to solve your order problems.
Мы используем файлы cookie для оптимизации нашего сайта и наших услуг.