Шэньчжэнь, район Баоань, улица Фуюн, улица Фуцяо, район 3, промышленный парк Лонгхуй 6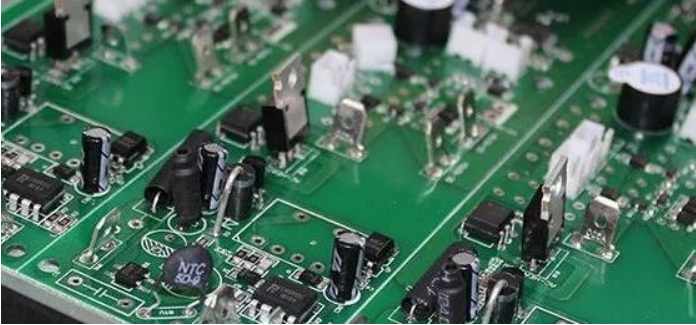 What is the difference between PCBA processing patch components and plug-in components?
In PCBA processing, patch components and plug-in components are used. So, what's the difference between a patch component and a plug-in component? Next, Shenzhen PCBA processing manufacturer -kingford for you to introduce.
The difference between patch components and plug-in components
First, the difference between the two:
1. Patch components are small in size, light in weight, and easier to weld than plug-in components.
2, the patch element has a very important benefit, is to improve the stability and reliability of the circuit; Because the patch element has no leads, stray electric and magnetic fields are reduced, especially in high frequency analog circuits and high speed digital circuits.
Two, the welding method of both
1. Welding method of patch components: Put components on the pad, apply adjusted patch solder paste on the surface of components and the contact point of the pad, and then use 20W internal thermal electric soldering iron to heat the connection of the pad and patch components (temperature should be 220~230℃), and remove the electric iron after seeing the solder melt, and welding will be completed after the solder solidifies. After welding, you can use tweezers to clamp the welded patch element to see if there is any loosening. If there is no loosening, the welding is good. If there is any loosening, the solder paste should be applied again according to the above method of welding.
2. Welding method of plug-in components: When welding all pins, solder should be added on the tip of the iron, and all pins should be coated with flux to keep the pins wet. Touch the end of each pin of the chip with the tip of the soldering iron until the solder flows into the pin. After soldering all the pins, wet the pins with flux to clean the solder to eliminate any short circuits and lap joints. Finally, check with tweezers to see if there is any solder. After the check is complete, remove the flux from the circuit board. Dip the hard bristle brush with alcohol and wipe it carefully along the direction of the pins until the flux disappears.
2.PCB board temperature resistance test method
In order to ensure the quality of PCB board, it is necessary to carry out temperature resistance test, usually PCB board can withstand up to 300 degrees, 5-10 seconds; Over lead-free wave soldering temperature is about 260, over lead is about 240 degrees. Next introduce the PCB board temperature test method.
Test method for temperature resistance of PCB boards
1. Prepare PCB template and tin furnace.
Sample 5pcs of 10*10cm substrate (or pressed plate, finished plate) (copper substrate without foaming stratification);
Substrate: more than 10cycle;
Pressing plate: LOWCTE15010cycle above;
HTg material: more than 10cycle;
Normal material: more than 5 cycles;
Finished plate: LOWCTE150 5cycle or above; HTg material more than 5cycle; Normal material at least 3 cycles.
2, set the tin furnace temperature of 288±5 degrees, and use contact temperature measurement calibration.
3. Dip the flux with a soft brush and smear it onto the board; Reoccupy crucible 煹 clamps test plate immersion tin furnace, timing out after 10 SEC, visual presence of foaming board appear, this is 1 cycle.
4. If the problem of bubbling and bursting plate is found visually, immediately stop dipping tin and analyze the initiation point f/m; If there is no problem, continue to cycle until the board bursts, ending at 20 times.
5. Section analysis should be done on the bubbling place to understand the source of the detonation point and take pictures.
In short, the temperature resistance of PCB circuit boards of different materials needs to be understood in detail, not exceeding the maximum temperature limit, so as to avoid the scrap problem of PCB circuit boards.
My company PCBA processing advantage
1. Highly professional: The company focuses on processing samples and small and medium-sized batches, and promises to deliver the materials within 3-5 working days after confirmation.
2. Professional equipment: The company's equipment is tailored for sample and small and medium-sized batch production of advanced equipment, can stick 0201, BGA spacing 0.3MM, QFN, CSP, CON and other components.
3. Professional technology: 100% of technical backbone workers have more than 5 years of work experience, 85% of front-line operators have more than 3 years of work experience.
4. The company implements the 5S and 6σ concepts in daily operation, so as to ensure that the shipment is checked at least 7 times. If the quantity reaches 100PCS, our company promises to pass AOI optical inspection.
5. The company promises that the straight through rate of welding is more than 99%. If customers find welding defects, the company promises to repair them free of charge.
Why choose Shenzhen kingford?
1. Strength assurance
▪ SMT workshop: We have imported SMT machines and a variety of optical testing equipment, capable of producing 4 million pieces per day. Every process is equipped with QC personnel who can keep a close eye on product quality.
▪ DIP production line: There are two wave welding machines. Among them, there are more than ten old employees who have worked for more than three years. Skilled workers can weld all kinds of insert materials.
2. Quality assurance, high cost-effective
▪ High-end equipment can mount precision heterosexual parts, BGA, QFN, 0201 materials. Proofing can be machine paste, also can be hand pendulum.
▪ Samples and large and small batches can be produced. Proofing starting price 800 yuan, batch starting price 0.008 yuan/point, no start-up fee.
3. Rich experience in SMT and welding of electronic products, stable delivery time
▪ Has served thousands of home appliance subsidiaries, involving various kinds of automotive equipment and industrial control motherboard SMT SMT processing services. Products are often exported to Europe and the United States, the quality of new and old customers affirmed.
▪ On time delivery, usually within 3-5 days after the board is assembled, small batch expedited can also be shipped on the same day.
4. Strong maintenance ability and perfect after-sales service
▪ Experienced maintenance engineers are able to repair defective products caused by various welding problems and ensure the connectivity rate of each circuit board.
▪ 24-hour customer service staff will be ready to respond and resolve your order as soon as possible.
Мы используем файлы cookie для оптимизации нашего сайта и наших услуг.
Достаточно загрузить файлы Gerber, BOM и проектные документы, и команда KINGFORD предоставит полное предложение в течение 24 часов.