Контрактное производство электроники под ключ в Китае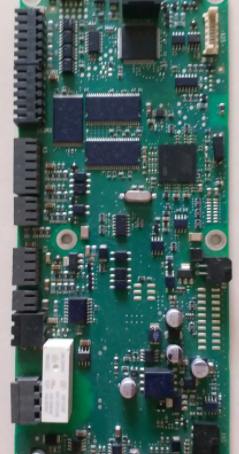 What is the meaning of PCBA OEM?
What is the meaning of PCBA OEM? PCBA OEM is generally understood from two aspects: in the narrow sense, PCBA OEM refers to the service of providing PCB board, electronic components purchasing and PCBA processing. In the broad sense, PCBA OEM refers to providing a whole set of PCBA processing services from electronic scheme design, electronic product development to material purchasing, prototype proofing and testing, and post-batch processing and production.
The meaning of PCBA OEM has been clear, so we have to classify it. After all, classification is the first step in the study of a subject, in the course of scientific research, without classification of research objectives, often stalled. Then we will take a look at the type classification of PCBA OEM today.
1. Technology-oriented
Mainly focuses on electronic solution development (or forward, or reverse), electronic product design. The company focuses on the research and development of electronic products, but also can provide small and medium-sized batch PCBA processing and corresponding materials purchasing.
2. Processing-oriented
The company has several SMT SMT processing lines, to provide efficient processing services for electronic products. But in product development to provide less resources, generally need customers to provide relevant technical documents for processing.
2. Impact of SMT patch processing crest welding on front BGA
In order to avoid BGA solder spot problems on the front of the circuit board, the temperature should not exceed 150°C during tin/lead wave soldering and 190°C for lead-free alloy wave soldering.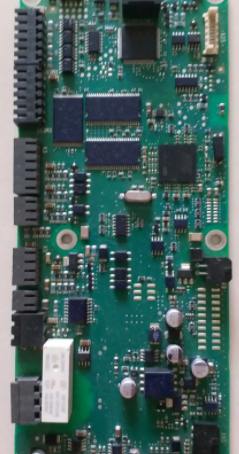 The common assembly sequence for PCB hybrid technologies manufactured in SMT plants is surface-mount packaging on the front of the board reflow, followed by a wave welded through-hole package (insert from the front). For double-sided circuit boards, the reverse surface mount components are usually mounted before the front components and are held in place by reflow soldering or dispensing. If the reverse component is not fixed by dispensing, it should be separated from the crest by wave soldering vehicle. The surface-mounted components that have been reflow welded on the front of the circuit board will also be heated during the wave soldering process of smt machined patches. This heating causes the solder joints of these components to melt when the temperature is raised near the liquidus point of the solder alloy. Therefore, SMT patch processing should pay attention to prevent the solder joint temperature of these components to reach liquidus temperature.
Effects of frontal reflow welding BGA solder joints require special attention because their solder joints are under stress during the wave soldering process. If these solder joints reach liquidus temperatures (183°C for eutectic tin/lead solder composition; SAC alloy 217°C), then the solder joint is at potential risk of dewetting or detaching from the printed board/package substrate due to thermal mechanical strain caused during heating. Because the solder is extremely soft, even near liquidus temperature, there is a risk of cold welding, dewetting, or ball deformation when the temperature does not reach the solid phase line. Figure 6-24 shows ball deformation and dewetting of BGA components on the front of the main board. In wave soldering, the BGA solder joint will reach a peak temperature of 180°C. BGA solder joints are more prone to these defects than surface-mounted solder joints with leads because they lack strain relief.
In order to avoid BGA solder spot problems on the front of the circuit board, the temperature should not exceed 150°C during tin/lead wave soldering and 190°C for lead-free alloy wave soldering. This is lower than the maximum temperature allowed for close-pitch leaded components such as plastic seal QFP. The figure is an example of the acceptable temperature curve of the solder joint on a circuit board welded by hybrid technology during wave soldering. To determine the various methods of maintaining temperatures below 150°C (190°C for lead-free) for SMT patches, it is best to first determine the various ways in which BGA solder joints are heated in the wave soldering process. The diagram shows three paths, path A is through the circuit board heat conduction from the back to the front. Path B is conducted through the through-hole wall along the conductor connecting the through-hole to the BGA solder joint disc. Path C is the convection and radiation generated by the preheater located above the crest welding equipment.
Shenzhen kingford PCBA OEM advantage
1. Strength guarantee
▪SMT workshop: We have imported SMT machines and several sets of optical inspection equipment, with a daily output of 4 million. Each process is equipped with QC personnel, who can keep an eye on product quality.
▪DIP production line: We have two wave-soldering machines, among which there are more than 10 old employees who have worked for more than three years. The skilled workers can weld all kinds of plug-in materials.
2. Quality assurance, cost-effective
▪ High-end equipment can stick precision shaped parts, BGA, QFN, 0201 materials. Can also template patch, loose material hand.
▪ Sample and size batch can be produced, proofing from 800 yuan, batch 0.008 yuan/point, no start-up fee.
3. Rich experience in SMT and welding of electronic products, stable delivery
▪ Accumulated SMT SMT processing services for thousands of electronic enterprises, involving many kinds of automotive equipment and industrial control motherboard. The products are often exported to Europe and the United States, and the quality can be affirmed by new and old customers.
▪ On time delivery, normal 3-5 days after complete materials, small batch can also be expedited on the same day shipment.
4. Strong maintenance ability and perfect after-sales service
▪ Experienced maintenance engineers can repair all kinds of patch welding caused by bad products, to ensure the connection rate of each piece of circuit board.
▪ 24-hour customer service staff at any time response, the fastest speed to solve your order problems.
Мы используем файлы cookie для оптимизации нашего сайта и наших услуг.