Шэньчжэнь, район Баоань, улица Фуюн, улица Фуцяо, район 3, промышленный парк Лонгхуй 6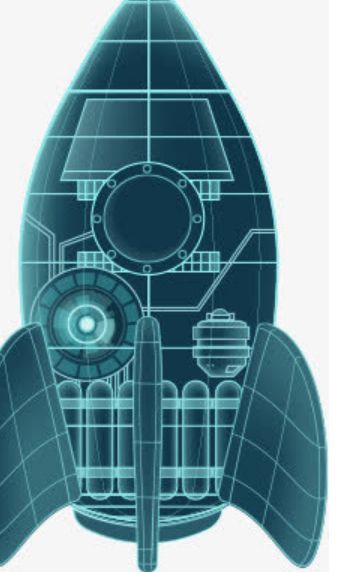 And established in 2010 core He technology is another strength of domestic EDA
According to the company,. They provide semiconductor chip designers and system manufacturers with differentiated software products and chip miniaturization solutions, including high-speed digital design, IC packaging design, and RF analog mixed-signal design. These products and solutions can be applied to mobile devices such as smartphones, tablets and wearables, as well as high-speed data communication devices.
Guangli Microelectronics Co., Ltd. was co-founded by scientists from the Silicon Valley and Zhejiang University in 2003, the company engaged in integrated circuit yield improvement services and EDA software development. At present, Guangli Micro can provide software and hardware system products and overall solutions based on test chips to help realize automatic design of test chips, high-speed electrical testing and intelligent data analysis. At the same time, it can also provide integrated technical services for new process research and development of wafer founderships, helping to improve the manufacturability, performance, yield and time to market of IC designs.
Known for SPICE Model parameter extraction, Boda Micro is committed to providing high speed, high frequency and high performance integrated circuit EDA solutions and related design support services. The company says its offerings include device modeling, PDK, standard cell library related EDA tools and design services, and semiconductor device measurement systems. We can provide one-stop design support services and complete design evaluation and reinforcement technical service solutions for design companies and OEM.
In addition, companies such as Weilun Electronics, which focuses on SPICE, Ke Jingda, which is engaged in TCAD, and Chuanglian Zhisoft, which is good at simulation research and development, are some of the forces in the domestic EDA field. They are also working on the rise of homegrown EDA.
Cadence announced that WillSemi's Cadence Virtuoso custom IC design platform enhances analog IC design excellence and reduces overall product time to market. Compared to previously deployed industry solutions, WillSemi's Cadence custom integrated circuit design process not only cuts analog design and implementation time in half, but also reduces overall design cycle time by a third.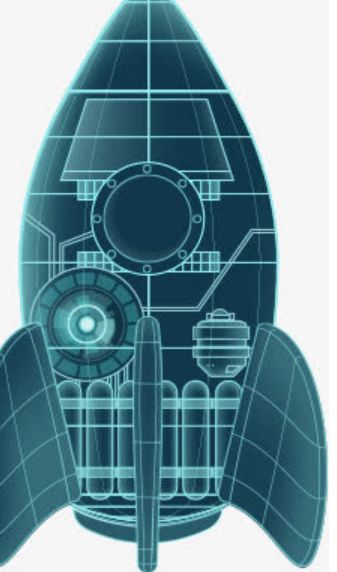 The Cadence Custom Design Process tool helps the WillSemi IC design team achieve the following goals:
Reduce total turnaround time by 30-50% using the Virtuoso Schematic Editor with the Virtuoso Layout Suite: The Virtuoso Schematic Editor comes with a wide variety of built-in, well-defined component libraries for various emulations to speed up analog circuit design times. At the same time, its convenient wiring function greatly reduces the circuit schematic creation time and reduces the occurrence of errors. Using the Virtuoso layout Suite, WillSemi's team is able to improve the efficiency and accuracy of layout design using a method based on circuit schematic constraints.
What are the advantages of WillSemi's Cadence Virtuoso custom IC design platform?
Virtuoso simulation design environment is adopted to improve design robustness: it can detect circuit design problems, speed up debugging process and optimize design efficiency while making it easier to get started.
Increase simulation throughput and productivity with Spectre Circuit Simulation Platform: With Spectre circuit simulation platform, WillSemi maintains design integrity throughout the design cycle, increasing simulation throughput and improving productivity.
"Our previous design process used multiple products from different EDA suppliers, which was difficult to run in a coordinated way," said Ji Gang, vice president of research and development at WillSemi. "Cadence Virtuoso's custom IC design platform is streamlined and helps us solve some of the most challenging design, validation, and implementation challenges we face to bring our products to market, thanks to the ease of use of Cadence's design process and the incredible support Cadence provides us."
In the semiconductor electronics industry, if you want to become a qualified electronic, in addition to understanding the basic knowledge, but also know the key points of circuit protection device selection. Users buy electronic products more likely to take a fancy to the function of the product, and manufacturers to rely on product reputation to occupy the market, it needs the best product quality, this time product circuit protection has become the key to ensure product quality and safety. As we all know, circuit protection is mainly to protect the components of electronic circuits from damage under the circumstances of overvoltage, overcurrent, surge, electromagnetic interference, and so on, and the selection of appropriate circuit protection devices becomes the key factor to determine the effectiveness of the protection scheme.
Overvoltage, overcurrent, surge, electromagnetic interference, electrostatic discharge, etc., has always been the first circuit protection, therefore, the mainstream circuit protection devices in the market are mainly lightning protection/overvoltage/overcurrent/anti-static, etc. Shuokai Electronic research and development of the production of protective devices are ceramic discharge tube, gas discharge tube, solid discharge tube, transient diode, varistor, self-recovery fuse and ESD electrostatic diode, a qualified electronic understanding of the key points of circuit protection device selection can quickly according to the product protection grade, application port and specification parameters to determine the circuit protection device model.
Next, Pegatron will start to expand the recruitment process. If you want to become a qualified FAE, please note:
As circuit structures and the physical size of electronic products become smaller, it becomes increasingly important to design circuit protection early in the design cycle. Although performance and performance are important in a design, if circuit protection is not incorporated early in the design cycle, it can lead to delays in the development cycle and, in a bad case, failure in the market.
At the beginning of designing circuit protection scheme, we should first determine what damage the product needs to protect; Decide what outcome you want when a failure situation arises; We need to make reasonable assumptions about what "normal" and "abnormal" operating conditions are; ** Be aware that no protection is possible if you design protection for a specific event, but there is always a chance that something more serious will happen; The circuit protection scheme should be planned at the beginning of the design. Although the circuit protection device is much smaller than in the past, it is impossible to add the circuit protection device without sufficient space after the PCB design is completed.
Мы используем файлы cookie для оптимизации нашего сайта и наших услуг.
Достаточно загрузить файлы Gerber, BOM и проектные документы, и команда KINGFORD предоставит полное предложение в течение 24 часов.