Шэньчжэнь, район Баоань, улица Фуюн, улица Фуцяо, район 3, промышленный парк Лонгхуй 6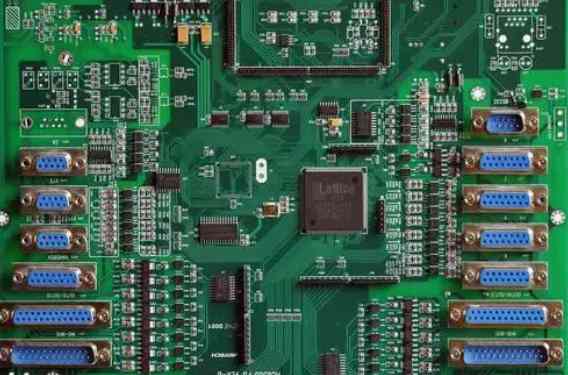 What are the inspection conditions and standards of PCBA circuit board?
In order to ensure the high quality and reliability of PCBA board assembly, PCB manufacturers and assemblers must inspect the boards at different stages of the manufacturing and assembly process to eliminate surface defects. In addition, timely and professional inspections detect defects exposed prior to electrical testing and facilitate the accumulation of statistical process control (SPC) data. Next, Shenzhen PCBA processing manufacturer - Shenzhen kingford for you to introduce the inspection conditions and standards of PCBA circuit boards in detail.
First, why do PCBA circuit board inspection
With the increase of the qualified rate of products, the passing rate of products will be greatly improved. PCBA detection is a link in the whole production process of PCBA processing, which is an important means to control product quality.
Two, do the advantages of inspection
PCBA circuit board inspection can PCBA circuit board provide better user experience. If conditions permit, every product needs basic tests, such as ICT and FCT. Some tests, such as fatigue test, pressure test under harsh environment, aging test, and sampled products that can only be tested, will have a bottom in our hearts. Only products that stand the test will be loved by users. If problems are found in the testing process, we can timely correct and adjust them to make the whole product more complete and avoid serious consequences after the product is launched.
Three, the inspection conditions of PCBA circuit board
1. To prevent contamination of parts, you must select EOS/ESD full protective gloves or fingertips and wear electrostatic rings. The light source is white or fluorescent. The light intensity must be higher than 100 lux and can be clearly analyzed and visible within 10 seconds.
2. Inspection method: Place the product about 40 cm away from the eyes, up and down about 45 degrees, visually or with a triple magnifying glass.
3. Inspection standard: (according to QS9000 level, sampling =0, AQL=0.4%; Special customer requirements, according to customer acceptance standards)
4. Sampling scheme: secondary standard single sampling
5. Inspection criteria: Serious defect (CR) AQL 0%
6. Major disadvantages (MA) AQL 0.4%
7. A minor defect (MI) AQL 0.65%
Four, PCBA board inspection standard
1. Serious defect (CR) : Any defect that can cause injury to human or machine or endanger life safety, such as: failure to comply with safety regulations/machine burn/electric shock.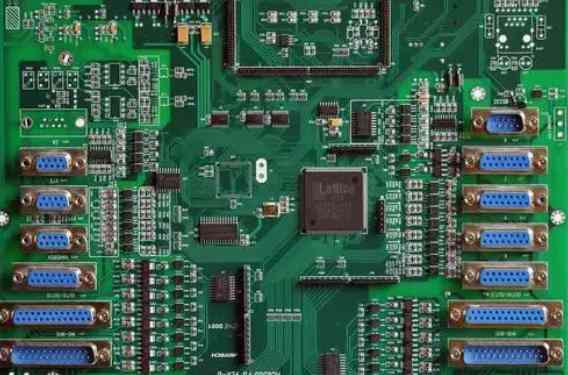 2, main shortcomings (MA) : due to material reasons may cause damage to the product, functional abnormalities or affect the service life of the product shortcomings.
3, small shortcomings (MI) : does not affect the function and service life of the product, appearance defects, slight defects or differences in mechanism assembly.
Five, the four reasons for choosing Shenzhen kingford to do PCBA processing
1. Strength guarantee
▪SMT workshop: We have imported SMT machines and several sets of optical inspection equipment, with a daily output of 4 million. Each process is equipped with QC personnel, who can keep an eye on product quality.
▪DIP production line: We have two wave-soldering machines, among which there are more than 10 old employees who have worked for more than three years. The skilled workers can weld all kinds of plug-in materials.
2. Quality assurance, cost-effective
▪ High-end equipment can stick precision shaped parts, BGA, QFN, 0201 materials. Can also template patch, loose material hand.
▪ Sample and size batch can be produced, proofing from 800 yuan, batch 0.008 yuan/point, no start-up fee.
3. Rich experience in SMT and welding of electronic products, stable delivery
▪ Accumulated SMT SMT processing services for thousands of electronic enterprises, involving many kinds of automotive equipment and industrial control motherboard. The products are often exported to Europe and the United States, and the quality can be affirmed by new and old customers.
▪ On time delivery, normal 3-5 days after complete materials, small batch can also be expedited on the same day shipment.
4. Strong maintenance ability and perfect after-sales service
▪ Experienced maintenance engineers can repair all kinds of patch welding caused by bad products, to ensure the connection rate of each piece of circuit board.
▪ 24-hour customer service staff at any time response, the fastest speed to solve your order problems.
The above is about the inspection conditions and standards of PCBA circuit board what is the introduction, hope to help you, if you have circuit board products need to do circuit board proofing, PCBA OEM, welcome to contact us!
Достаточно загрузить файлы Gerber, BOM и проектные документы, и команда KINGFORD предоставит полное предложение в течение 24 часов.