Шэньчжэнь, район Баоань, улица Фуюн, улица Фуцяо, район 3, промышленный парк Лонгхуй 6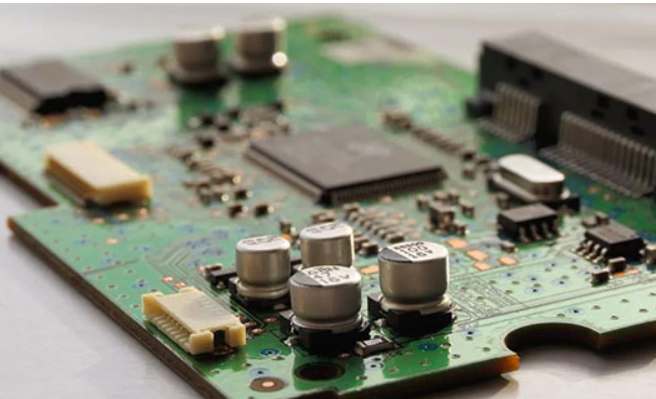 PCB board deformation harm
PCB board deformation is usually due to the weight of the circuit board itself caused by the concave deformation of the board or the depth of V-Cut and the connection bar will affect the deformation of the board, PCB board deformation will affect the PCBA processing, the next is to introduce the harm of PCB board deformation.
PCB board deformation harm
On the automatic surface mount line, if the circuit board is not flat, it will lead to inaccurate positioning, components cannot be inserted or installed in the holes of the board and surface mount pad, and even damage the automatic insert machine.
The circuit board on which the component is mounted bends after welding, making it difficult to cut the component feet neatly. Circuit boards cannot be installed into sockets in the case or machine, so it is very troublesome for assembly plants to encounter circuit board warping.
The current surface mounting technology is developing towards the direction of high precision, high speed and intelligence, which puts forward higher requirements for the smoothness of PCB board as the home of various components.
In the IPC standard, it is specified that the allowable deformation of PCB boards with surface mounting devices is 0.75% and that of PCB boards without surface mounting devices is 1.5%.
In fact, in order to meet the need for high precision and high speed placement, some electronic assembly manufacturers have more stringent deformation requirements. The amount of deformation allowed is 0.5% if required, or even 0.3% for some separate requirements.
PCB board is composed of copper foil, resin, glass cloth and other materials. Each material has different physical and chemical properties. After being pressed together, there will inevitably be residual thermal stress, which can lead to deformation.
At the same time, in the process of PCB processing, high temperature, mechanical cutting, wet processing and other processes will also have an important impact on the deformation of the board. In short, the reasons for PCB board deformation are complex and varied. How to reduce or eliminate material characteristic distortion caused by different or processing is one of the complex problems PCB manufacturers face.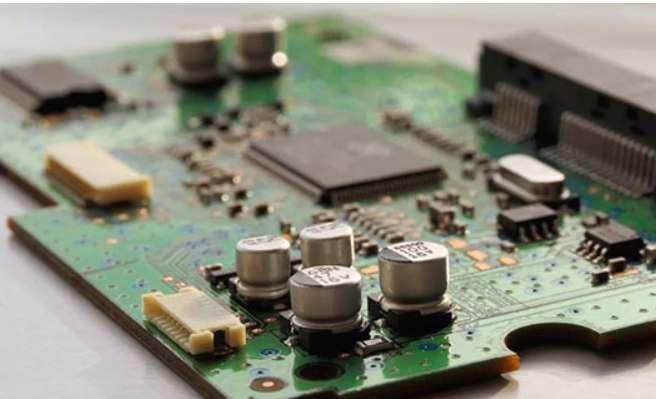 2. Production requirements of SMT patch processing
SMT patch processing has relatively high production requirements because PCBA processing, whether patch processing or other processing techniques, is a relatively precise type of processing and can not make mistakes and bad processing. Because of the many processing procedures involved, many requirements need to be performed throughout the processing and production process. For example, there is a need to quota manage solder paste, repair glue and component losses, and control factors such as process parameters, process, personnel, equipment, materials, process testing and shop environment.
The high quality requirements of SMT patch processing require us to apply a clear work responsibility system. For example, the operators of SMT patch processing related positions need to receive professional training, and implement the first piece inspection, self-inspection, mutual inspection and inspector inspection system.
SMT patch processing production requirements
1. The production site is set up reasonably and marked correctly; Warehouse materials and work-in-process shall be sorted and stacked neatly in accordance with the books.
2. Product batch management: The nonconforming product control procedures shall clearly specify the isolation, identification, recording, review and treatment of nonconforming products. In general, rework should not be done more than three times, and components should not be reworked more than twice.
3. Civilized production: clean, no sundries, civilized operation, no barbaric and disorderly operation. Site management must have system, inspection, evaluation and record, and carry out "6S" (classification, rectification, cleaning, cleaning, literacy, service) activities every day.
Fourth, maintenance and maintenance of SMT patch processing equipment: key equipment should be regularly checked by full-time maintenance personnel to keep the equipment in good condition, track and monitor the status of the equipment, find problems in time, take corrective and preventive measures, and maintain and repair in time.
kingfordSMT processing ability
1. Maximum board card: 310mm*410mm(SMT);
2. Maximum plate thickness: 3mm;
3. Minimum plate thickness: 0.5mm;
4. Minimum Chip parts: 0201 package or parts above 0.6mm*0.3mm;
5. Maximum weight of mounted parts: 150g;
6. Maximum parts height: 25mm;
7. Maximum parts size: 150mm*150mm;
8. Minimum spacing of pin parts: 0.3mm;
9. Minimum ball parts (BGA) spacing: 0.3mm;
10. Minimum ball parts (BGA) ball diameter: 0.3mm;
11. Maximum parts mounting accuracy (100QFP) : 25um@IPC;
12. Patch capacity: 3-4 million points/day.
Why do you choose Shenzhen kingford for SMT processing?
1. Strength assurance
▪ SMT workshop: We have imported SMT machines and a variety of optical testing equipment, capable of producing 4 million pieces per day. Every process is equipped with QC personnel who can keep a close eye on product quality.
▪ DIP production line: There are two wave welding machines. Among them, there are more than ten old employees who have worked for more than three years. Skilled workers can weld all kinds of insert materials.
2. Quality assurance, high cost-effective
▪ High-end equipment can mount precision heterosexual parts, BGA, QFN, 0201 materials. Proofing can be machine paste, also can be hand pendulum.
▪ Samples and large and small batches can be produced. Proofing starting price 800 yuan, batch starting price 0.008 yuan/point, no start-up fee.
3. Rich experience in SMT and welding of electronic products, stable delivery time
▪ Has served thousands of home appliance subsidiaries, involving various kinds of automotive equipment and industrial control motherboard SMT SMT processing services. Products are often exported to Europe and the United States, the quality of new and old customers affirmed.
▪ On time delivery, usually within 3-5 days after the board is assembled, small batch expedited can also be shipped on the same day.
4. Strong maintenance ability and perfect after-sales service
▪ Experienced maintenance engineers are able to repair defective products caused by various welding problems and ensure the connectivity rate of each circuit board.
▪ 24-hour customer service staff will be ready to respond and resolve your order as soon as possible.
Достаточно загрузить файлы Gerber, BOM и проектные документы, и команда KINGFORD предоставит полное предложение в течение 24 часов.