Шэньчжэнь, район Баоань, улица Фуюн, улица Фуцяо, район 3, промышленный парк Лонгхуй 6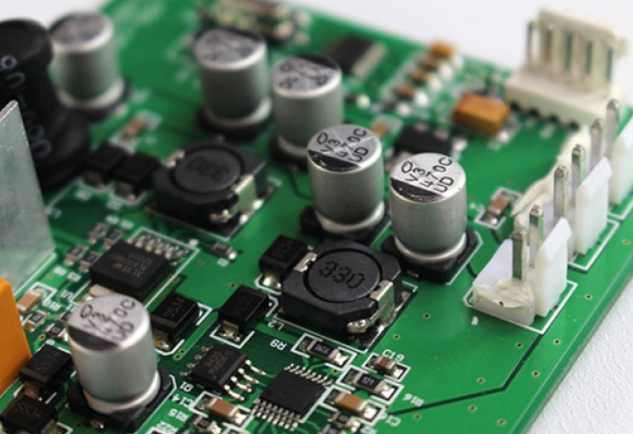 PCBA proofing which good?
Shenzhen kingford is a professional PCBA proofing company, with its own PCB board factory and SMT patch processing plant. We can provide PCB design, PCB board making, component purchasing, SMT patch, DIP plug-in, PCBA testing, finished product assembly and other one-stop PCBA processing services.
PCBA proofing operation process
1. Customers place orders
Customers place orders to PCBA processing plants according to their actual needs and put forward specific requirements. The PCBA processing plant will evaluate its own capacity to see if it can fulfill the order. If the PCBA manufacturer is sure that it can complete the order within a certain time, then the two parties will negotiate to determine the production details.
2. Production materials provided by customers
After the customer decides to place an order, he will provide a series of documents and lists to the PCBA processing plant, such as PCB electronic files, coordinate files, BOM list and so on, which must be provided.
3. Purchase raw materials
PCBA processing plant purchases relevant raw materials from designated suppliers according to the documents provided by customers.
4. Incoming material inspection
Before PCBA proofing, PCBA processing plant needs to carry out strict quality inspection for all raw materials to be used, and can only be put into production after ensuring that they are qualified.
5. PCBA production
In the process of PCBA proofing, in order to ensure the production quality, whether it is patch or welding production, PCBA processing manufacturers need to strictly control the furnace temperature.
6. PCBA test
PCBA processing plants also need to undergo rigorous testing, and only PCB boards that pass the test can be delivered to customers.
7. Packaging after sale
After the PCBA proofing is completed, the product needs to be packaged and then handed over to the customer to complete the whole proofing work.
2. How to repair capacitor damage during circuit board processing?
Shenzhen kingford specializes in providing integrated PCBA electronic manufacturing services, including upstream electronic components procurement to PCB production and processing, SMT patches, DIP plug-ins, PCBA testing, finished product assembly and other one-stop services. Next, how to repair capacitor damage fault in circuit board processing?
Fault characteristics and maintenance of circuit board capacitor damage
The failure caused by capacitor damage is the highest in electronic equipment, especially the electrolytic capacitor damage is the most common.
Capacitor damage is manifested as: 1. Capacity becomes smaller; 2. 2. Complete loss of capacity; 3. Electric leakage; 4. Short circuit.
The function of capacitor in the circuit is different, and the fault caused by it has its own characteristics.
In the industrial control circuit board, digital circuit accounts for the vast majority, capacitors are mostly used for power supply filtering, and less capacitors are used for signal coupling and oscillation circuit.
If the electrolytic capacitor used in the switching power supply is damaged, the switching power supply may not vibrate, no voltage output; Or the output voltage filtering is not good, the circuit due to the voltage instability and logic chaos, as the machine working good or bad or can not open the machine, if the capacitor and in the digital circuit between the positive and negative terminals of the power supply, the fault performance is the same as above.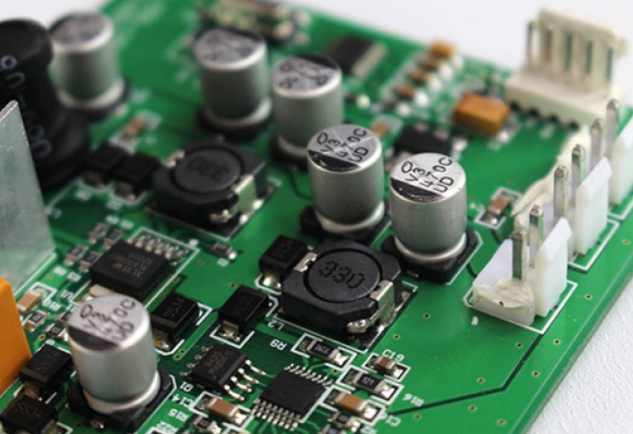 This is especially obvious in the computer motherboard performance, many computers with a few years on sometimes can not open the machine, sometimes can boot phenomenon, open the case, often can see the electrolytic capacitor bulge phenomenon, if the capacitance is removed to measure the capacity, found to be much lower than the actual value.
The life of the capacitor is directly related to the ambient temperature. The higher the ambient temperature is, the shorter the life of the capacitor is. This rule applies not only to electrolytic capacitors, but also to other capacitors. Therefore, when looking for the fault capacitor, we should focus on checking the capacitor close to the heat source, such as the capacitor beside the heat sink and high-power components. The closer it is, the more likely it is to be damaged.
I once repaired the power supply of an X-ray flaw detector, and the user reported that there was smoke coming out of the power supply. After opening the case, it was found that there was a large 1000uF/350V capacitor with something like oil flowing out. The capacity of the disassembled capacitor was only tens of uF, and it was also found that only this capacitor was closest to the heat sink of the rectifier bridge, while the others far away were intact with normal capacity. In addition, there is a short circuit of the ceramic capacitor, and it is found that the capacitor is relatively close to the heating parts. So in the maintenance of search should be focused on.
Some capacitors leak so badly that they even get hot when touched by fingers. This capacitor must be replaced.
In the maintenance of good or bad fault, excluding the possibility of poor contact, generally most of the capacitor damage caused by the fault. So in the event of such a failure, you can focus on checking the capacitor, replacing the capacitor is often surprising (of course, also pay attention to the quality of the capacitor, to choose a better brand, such as ruby, black gold just).
PCBA proofing ability
1. Maximum board card: 310mm*410mm(SMT);
2. Maximum plate thickness: 3mm;
3. Minimum plate thickness: 0.5mm;
4. Minimum Chip parts: 0201 package or parts above 0.6mm*0.3mm;
5. Maximum weight of mounted parts: 150g;
6. Maximum parts height: 25mm;
7. Maximum parts size: 150mm*150mm;
8. Minimum spacing of pin parts: 0.3mm;
9. Minimum ball parts (BGA) spacing: 0.3mm;
10. Minimum ball parts (BGA) ball diameter: 0.3mm;
11. Maximum parts mounting accuracy (100QFP) : 25um@IPC;
12. Patch capacity: 3-4 million points/day.
Why kingford?
1. Strength guarantee
▪SMT workshop: We have imported SMT machines and several sets of optical inspection equipment, with a daily output of 4 million. Each process is equipped with QC personnel, who can keep an eye on product quality.
▪DIP production line: We have two wave-soldering machines, among which there are more than 10 old employees who have worked for more than three years. The skilled workers can weld all kinds of plug-in materials.
2. Quality assurance, cost-effective
▪ High-end equipment can stick precision shaped parts, BGA, QFN, 0201 materials. Can also template patch, loose material hand.
▪ Sample and size batch can be produced, proofing from 800 yuan, batch 0.008 yuan/point, no start-up fee.
3. Rich experience in SMT and welding of electronic products, stable delivery
▪ Accumulated SMT SMT processing services for thousands of electronic enterprises, involving many kinds of automotive equipment and industrial control motherboard. The products are often exported to Europe and the United States, and the quality can be affirmed by new and old customers.
▪ On time delivery, normal 3-5 days after complete materials, small batch can also be expedited on the same day shipment.
4. Strong maintenance ability and perfect after-sales service
▪ Experienced maintenance engineers can repair all kinds of patch welding caused by bad products, to ensure the connection rate of each piece of circuit board.
▪ 24-hour customer service staff at any time response, the fastest speed to solve your order problems.
Достаточно загрузить файлы Gerber, BOM и проектные документы, и команда KINGFORD предоставит полное предложение в течение 24 часов.