Контрактное производство электроники под ключ в Китае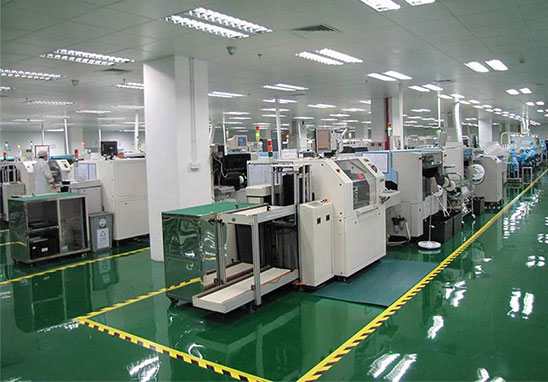 ​ How do PCBA processing plants purchase components?
How do PCBA processing plants purchase components? Relying on the professional team and the strong supply chain system in the Pearl River Delta, kingford provides hundreds of customers with the solution of complete BOM, alternative selection of components and complete BOM. The professional quality inspection department strictly controls every incoming material, so as to save you from a series of problems caused by quality failures of self-purchased materials. Experienced purchasing team and BOM engineers familiar with major suppliers and their product characteristics and processes, for you to select cost-effective originals and provide effective PCBA OEM solutions. In order to provide strong guarantee for customer PCBA research and development proofing, small and medium-sized batch PCBA product delivery.
1. PCBA component procurement channels
Honglijie Electronics cooperates with many original electronic components factories and brand authorized agents at home and abroad to fully meet customers' procurement needs of materials in short supply, large and small batches, sample applications and so on.
2. Quality control of PCBA components
Our professional procurement team carries out strict screening and classification of suppliers, and only chooses the distributors, distributors and agents with high reputation and accepted by the majority of customers. Most of the suppliers are authorized agents of the original factory brand, so as to ensure the product quality of electronic components. We will also order products from designated suppliers in strict accordance with customers' requirements, and keep most of the original packaging and labels. If customers need, we can provide relevant transaction documents with spot suppliers.
For the purchased raw materials, parts or products, special IQC will confirm and check the quality, that is, when the supplier sends raw materials or parts, it will inspect the products through sampling and full inspection, and finally make a judgment on whether the batch of products should be received or returned. We are also equipped with professional testing equipment for electronic components, in strict accordance with the relevant technical document standards and material operation instructions for acceptance inspection, to ensure the quality of materials entering the production line.
Iii. Storage management of PCBA components
Both customer materials and electronic components purchased by us are stored in clean, ventilated and non-corrosive gas warehouses. The temperature of the warehouse is controlled at 15~25℃, and the relative humidity is also controlled at 20%~65%. Vacuum packaging is carried out for PCB light board and IC to avoid oxidation of copper foil and pins directly exposed to air. Electronic components with anti-static requirements (such as MOS field effect transistor, gallium arsenide field effect transistor, CMOS circuit, IC, BGA, etc.) will be stored in anti-static bag, anti-static drying oven, anti-static revolving box, etc. Materials with special requirements will be stored according to storage requirements, such as tin paste, welding paste, glue. The warehouse has strict material control system and ERP system, according to the principle of first in, first out, to prevent the materials from being expired.
Four, why choose Shenzhen kingford to do PCBA processing?
1. Strength guarantee
▪SMT workshop: We have imported SMT machines and several sets of optical inspection equipment, with a daily output of 4 million. Each process is equipped with QC personnel, who can keep an eye on product quality.
▪DIP production line: We have two wave-soldering machines, among which there are more than 10 old employees who have worked for more than three years. The skilled workers can weld all kinds of plug-in materials.
2. Quality assurance, cost-effective
▪ High-end equipment can stick precision shaped parts, BGA, QFN, 0201 materials. Can also template patch, loose material hand.
▪ Sample and size batch can be produced, proofing from 800 yuan, batch 0.008 yuan/point, no start-up fee.
3. Rich experience in SMT and welding of electronic products, stable delivery
▪ Accumulated SMT SMT processing services for thousands of electronic enterprises, involving many kinds of automotive equipment and industrial control motherboard, and the quality can be affirmed by new and old customers.
▪ On time delivery, normal 3-5 days after complete materials, small batch can also be expedited on the same day shipment.
4. Strong maintenance ability and perfect after-sales service
▪ Experienced maintenance engineers can repair all kinds of patch welding caused by bad products, to ensure the connection rate of each piece of circuit board.
▪ 24-hour customer service staff at any time response, the fastest speed to solve your order problems.
Five, why choose kingford OEM, but also choose kingford material procurement?
▪ Years of experience: The professional procurement team has more than 6 years of domestic electronic components procurement experience, serving hundreds of industry customers across the country;
▪ Many channels: not only cooperating with domestic and foreign distributors with high credit and real inventory data, but also cooperating with online platforms, offline original factories or agents;
▪ Technical support: Our professional electronic engineers will match more alternative or different brand products according to the BOM provided by customers, optimize the availability of procurement, timely discover new applicable materials and discontinued materials, reduce customer procurement risk, shorten product delivery;
▪ Reduce cost: According to the customer specified order quantity, flexible procurement: in the price range positioning and packaging volume ratio of the best price, in addition to we will all the customers' common needs of electronic components centralized unified procurement, in order to achieve the platform to save time, save operation, save cost.
▪ More comparison: The ability to list all available suppliers for comparison, including price, delivery, stock, etc.
kingford has long-term cooperative suppliers, which can realize the global all-channel mass procurement of components, the real cost performance, the real genuine product guarantee, to reduce costs and improve efficiency for you. Support the availability of all electronic materials with international well-known component suppliers and regular channels, and establish a strict inspection and testing system, do a good job in processing quality and loss risk control, for you to reduce losses.
Мы используем файлы cookie для оптимизации нашего сайта и наших услуг.